Innovation laboratory & Development center
In a world of rapid digitalization and fast-shifting customer expectations, Emil Frey Digital builds industry-leading software for the automotive sector. As part of the esteemed Swiss-based Emil Frey Group, we empower car distributors, buyers, and insurers to stay ahead of the curve in the digital age.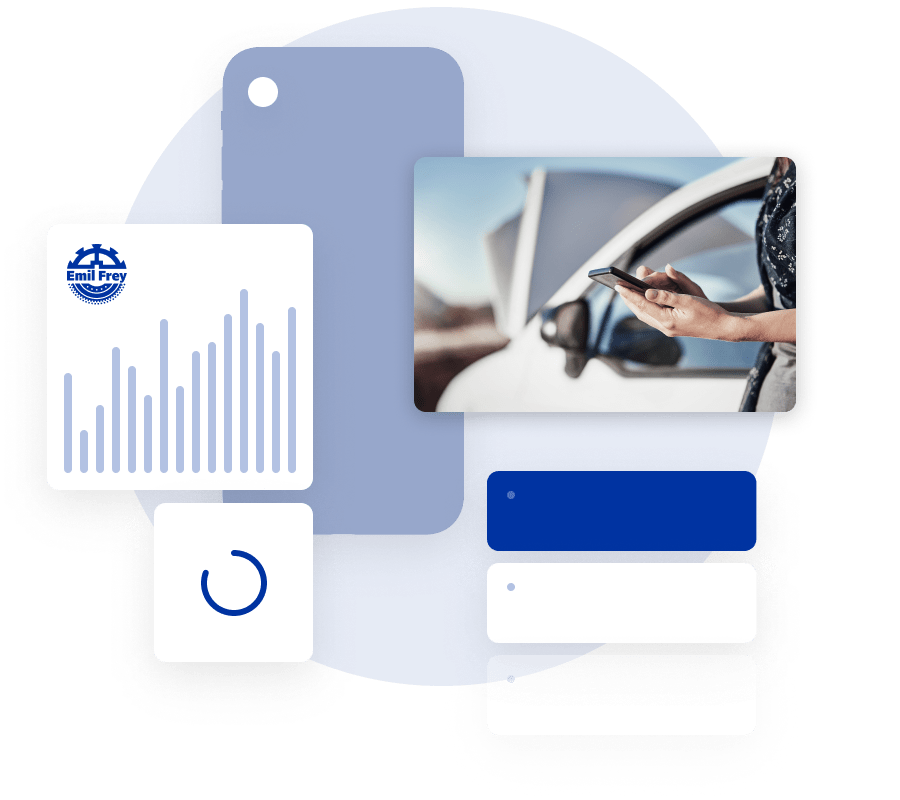 Cutting-edge software for the automotive industry
Our team drives, operates and steers digital development and innovation of the reputable Emil Frey Group, Europe's leading car distributor with century-long tradition and business in 15 countries. We continuously deliver software and technology that keep the group at the forefront of innovation in the auto-industry.
With a portfolio of state-of-the-art solutions that power business operations across the Group, we enable critical processes and boost the company success. Operating since 1924, Emil Frey Group grew to become Europe's leading car distributor with an iconic culture and values that remain a lasting inspiration till this very day.
C - car Connectivity
A - Autonomous or assisted driving
S - car Sharing
E - Electrified powertrains and components
Web and mobile applications

Web and mobile applications for both our digital-first customers and Emil Frey Group internal processes. Bringing together customer-facing apps and the world of in-house business activities.

Machine learning and AI

Implementing AI solutions, making sense of large data sets, preparing prediction models and enabling data-driven business decisions.

Automation

Developing software solutions to automate activities across different processes. Optimizing and improving workflows with the tool set developed by the Emil Frey Digital software lab.

CRM

Enabling a full, 360 view of customer-related data. Powering timely and relevant communication with current and potential buyers. Customer segmentation, targeting and real-time performance tracking.

Business intelligence

Developing business intelligence solutions to support real-time insights into business performance and to enable data-driven decision making.

Data & Integrations

Data-driven approach to platform and solutions integration, with a modern architecture to support it. Integrations with manufacturer platforms, customer-facing platforms and other systems that add value.